In the heart of our community, the aroma of freshly brewed coffee mixed with the sweet scent of generosity came together to support The Royal British Legion's Poppy Appeal. Through a series of successful charity coffee mornings, we managed to raise £88.00, proving that a simple cup of coffee and cake can hold the power to make an impact.
Our journey began with a humble idea — to turn our monthly coffee mornings into a platform for giving back. The concept was straightforward: members of our community gather over coffee and cake, share stories, and contribute to a cause that resonates within the heart of our town.
The response was heartening, with community members eagerly participating in each coffee morning. From the comforting ambience to the shared camaraderie, these events were about more than just fundraising; they became moments of connection and reflection.
And now, due to our collective efforts, we have donated £88.00 to The Royal British Legion's Poppy Appeal. This contribution will go on to support the vital work they do for our community and further afield.
As we celebrate the success of our coffee mornings, let's take a moment to savour the richness of community spirit that fuelled this achievement. Our donation is a testament to the collective power of small, regular efforts. It's a reminder that even a simple cup of coffee can be a catalyst for positive change.
Moving forward, let's carry this spirit of giving into our daily lives, recognising that each sip, each conversation, and each act of kindness contributes to a larger tapestry of support. The success of our coffee mornings isn't just measured in pounds; it's measured in the warmth of our connections and the lasting impact we've made on the lives of those who have served our nation. We look forward to welcoming you to one of our monthly coffee mornings.
Latest articles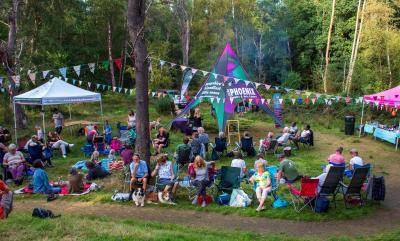 Phoenix Arts and Deadwater Valley Trust collaborated to bring their first woodland festival Sunset Festival which took place in the heart of Bordon Inclosure.
Our new brochure has just landed; view our digital versions here.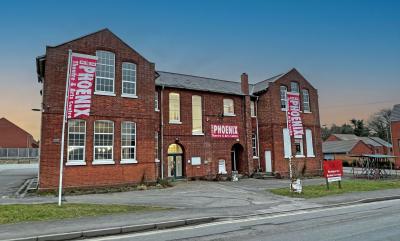 Exciting News we secures £498,888.59 in s106 Funding from East Hampshire District Council meaning we can carryout huge improvements to The Phoenix Theatre.