Phoenix Arts and Deadwater Valley Trust collaborated to bring their first woodland festival Sunset Festival. It took place in the heart of Bordon Inclosure on Saturday 16th September. The festival was a delightful event filled with a variety of activities and entertainment.
There was a range of entertainment and activities for attendees to get involved in throughout the afternoon. The inclusion of storytelling from Merry-Go-Round Storytelling added a unique and immersive aspect to the event. Storytelling has a magical way of capturing the imagination, and it was great to see the audience members getting involved.
Daisy Beau's performed a variety of her own music, creating a wonderful ambience for the festival; her performances pleased the crowd and created an atmosphere where people could relax and take part in one of the craft on offer.
Towards the end of the festival, 440 Theatre brought their rendition of A Midsummer Night's Dream. Bringing Shakespeare's timeless play to life, but with a twist. They added hilarious elements of comedy whilst keeping to the original script, which resulted in a show that everyone enjoyed. They managed to engage with everyone and got some members of the audience involved, and maybe a little bit wet.
By holding Sunset Festival in the heart of Bordon Inclosure it created a picturesque and unique setting, which enhanced the storytelling, live music and performance.
Overall, the Sunset Festival in Bordon Inclosure on the 16th September was a well-rounded event with a blend of different forms of art & culture. Feedback from the attendees was positive, and they are excited for our next one!
Latest articles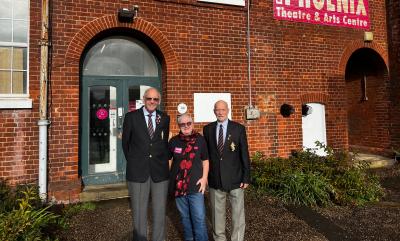 Our Monthly Coffee Mornings Raised Money for The Royal British Legion's Poppy Appeal
Our new brochure has just landed; view our digital versions here.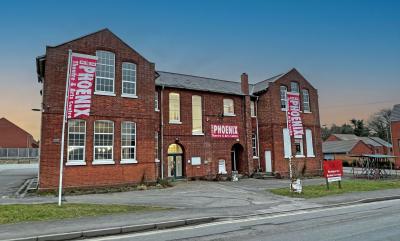 Exciting News we secures £498,888.59 in s106 Funding from East Hampshire District Council meaning we can carryout huge improvements to The Phoenix Theatre.