News & Updates
Young Persons Focus Group
Our young person focus group allows us to gain insight into how to better provide for them and give them a space to voice their concerns and needs from Phoenix Arts.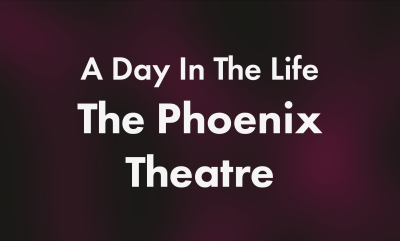 Sam, our Apprentice Creative Venue Technician, has created a short video to show what a day looks like for him at The Phoenix Theatre!
Upcoming Shows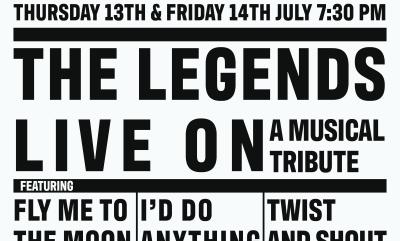 Thursday 13th & Friday 14th July, 7:30 PM
The Legends Live On celebrates how music and musical theatre has evolved – from the 50s to the present. The show will take you on a journey through time via the most iconic musicals of each decade.
The show begins in the 1950s, featuring hits from classic musicals, like Singing In The Rain, Annie Get Your Gun and My Fair Lady.
 As you travel through time, you'll explore what was hot in each decade while listening to hits from those years. Like Lay All Your Love On Me, Fly Me To The Moon, and Twist And Shout.
 We'll jump forwards in time, and you'll be treated to brilliant numbers from Blood Brothers, Billy Elliott and Evita and classic hits like Downtown, Hotel California, and Fat Bottomed Girls. The energy is going to be electric, and you'll want to get up for a dance and sing along.
 As we approach the present day, the cast will perform hits like The Flood, Paparazzi, and Break Free, combining them with songs from modern musicals like Hamilton, SIX, and Come From Away.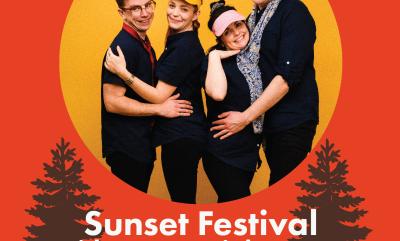 Saturday 16th September, 3:00 PM - 7:00 PM
A Midsummer Night's Dream, performed by 440 Theatre, is the highlight of our Sunset festival. They will be joined by Merry-Go-Round Storytelling, who will bring classic tales to life.
Four actors wrestle with Shakespeare's most famous comedy and serve it up into an hour-long performance! With music, laughter, and a suitcase full of ridiculous props and costumes, come and experience Shakespeare in a way that only 440 Theatre can deliver! 
Allow yourself to get immersed in nature and let your senses be enchanted within the heart of the Bordon Inclosure.
A joint venture between Phoenix Arts and Deadwater Valley Trust who promise to provide an unforgettable experience filled with theatre, music, storytelling and delicious food cooked on an open fire. 
Why don't you set up a blanket or chairs and relax as you soak up the natural beauty of the woodland.
The freshly cooked food from the open fire will be the icing on the cake! Warm and hearty, perfect for a late summer supper outdoors and can be served alongside a cooled drink from The Phoenix Tavern.
Whether you're a lover of the arts, music, or simply want to escape the hustle and bustle of daily life and reconnect with nature, this is the event for you. So, grab your family and friends and prepare for an unforgettable experience!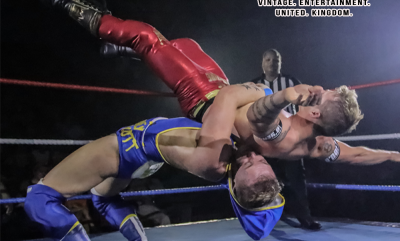 Saturday 23rd September, 7:30 PM
The Superstars of LDN Wrestling are returning to Bordon with their latest tour!
Expect to see edge-of-your-seat, death-defying moves as the stars of Wrestling take part in action-packed matches for the whole family to enjoy!
The 2023 show sees top Wrestling stars from the World's leading federations battling it out for the prestigious LDN British Championship.
Matchmakers have promised that the Main Event of the evening will be for the LDN Championship and will also include solo, Tag Team matches bouts and much more.
Get those foam fingers ready for a night of entertainment you will not forget!
Young Persons Focus Group